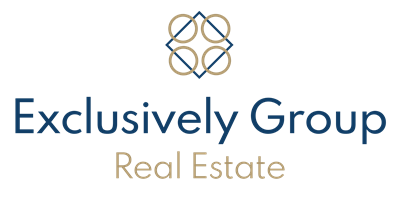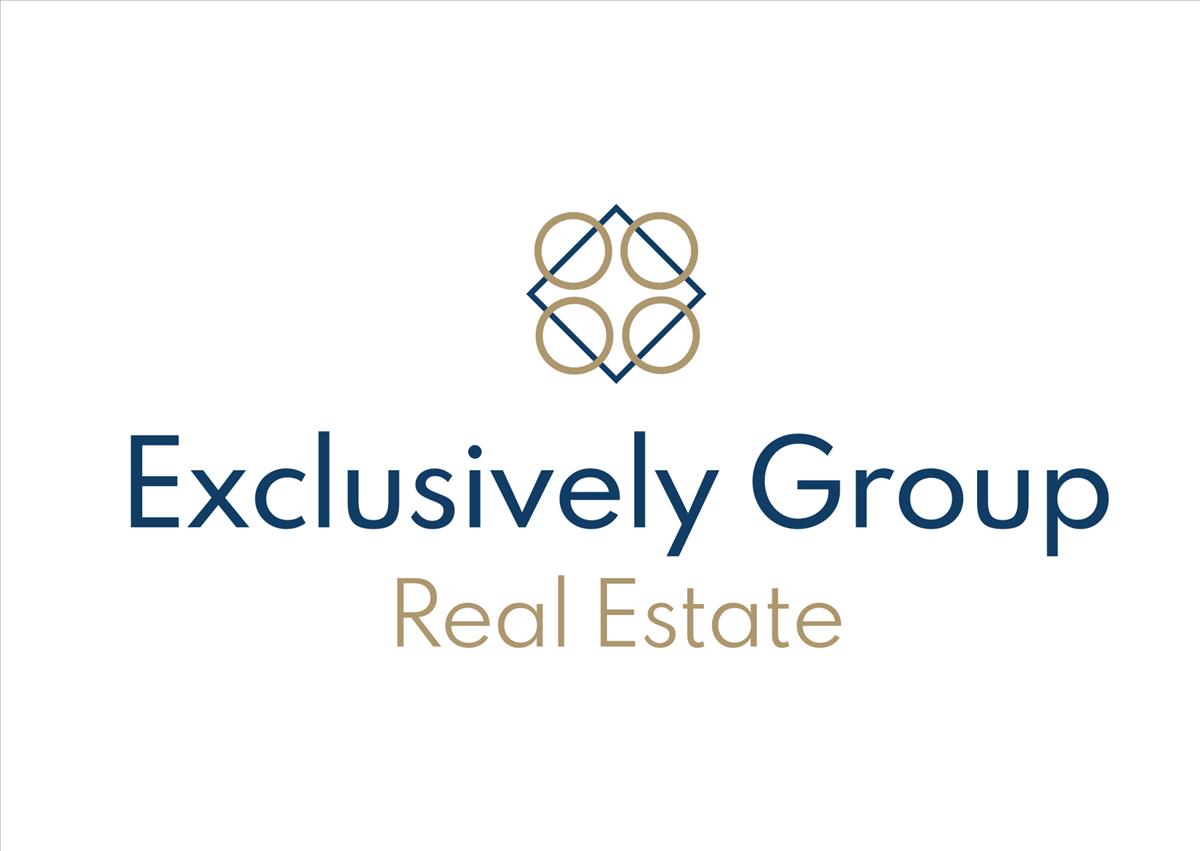 TOTAL SALES & MARKETING


SOLUTION
FOR LAND & NEW HOMES
OUR GOALS
---
Exclusively Group – The Outstanding New Build & Housebuilder agent. Exclusively Group prioritises the following goals for the Housebuilder:
BEST PRICE
Achieving best possible prices for each home
PRESENTATION
Creating the highest possible presentation standards throughout the selling period
SERVICE
Providing outstanding Customer Journey for each buyer – from the moment a buyer arrives to view right up until Home Demonstrations and key handovers.
We provide our Developer Partners access to the same marketing and engagement tools Regional and National Firms deploy as part of our value added new-build estate agency service.
TOTAL SALES & MARKETING SOLUTION
---
Exclusively Group understands New Homes and New Build inside out. Our total package solution is designed to work with you from the very earliest stages – we advise on the local market, understand demand and demographics, and advise on mix.

The New Build premium on values can only be maximised if your homes are not lost amongst the general residential market. For developments to enjoy the premium in value we understand how to make your project sing. To achieve best prices for each home being built we work with you to create best in class presentation, creating a superb Customer Journey that captures buyers imagination from the first few seconds arriving to site.

We understand and can create imaginative signage strategies that give the perfect kerb appeal to ensure that buyers see your project as a superior project.

This continues throughout the viewing process, we create outstanding Show Homes that live long in the memories of buyers, again lifting them above competitor projects and giving you the opportunity to set the standard for achieved pricing.

Our collateral adds further to the value of your properties. The marketing campaign, digital and social along with the brochure all create momentum and excitement.

Our experience in launching schemes gives a deep understanding of how to generate a buzz in the build up to opening, and our clear 'Call to Action' messages retain interest throughout the selling period which drives footfall and viewings to the best buyers who see the value in your project.

Exclusive Group Real Estate
Thremhall Park, Start Hill, Bishops Stortford, Hertfordshire. CM22 7WE
Tel: +44 (0)1279 210071 | exclusivelygroup.com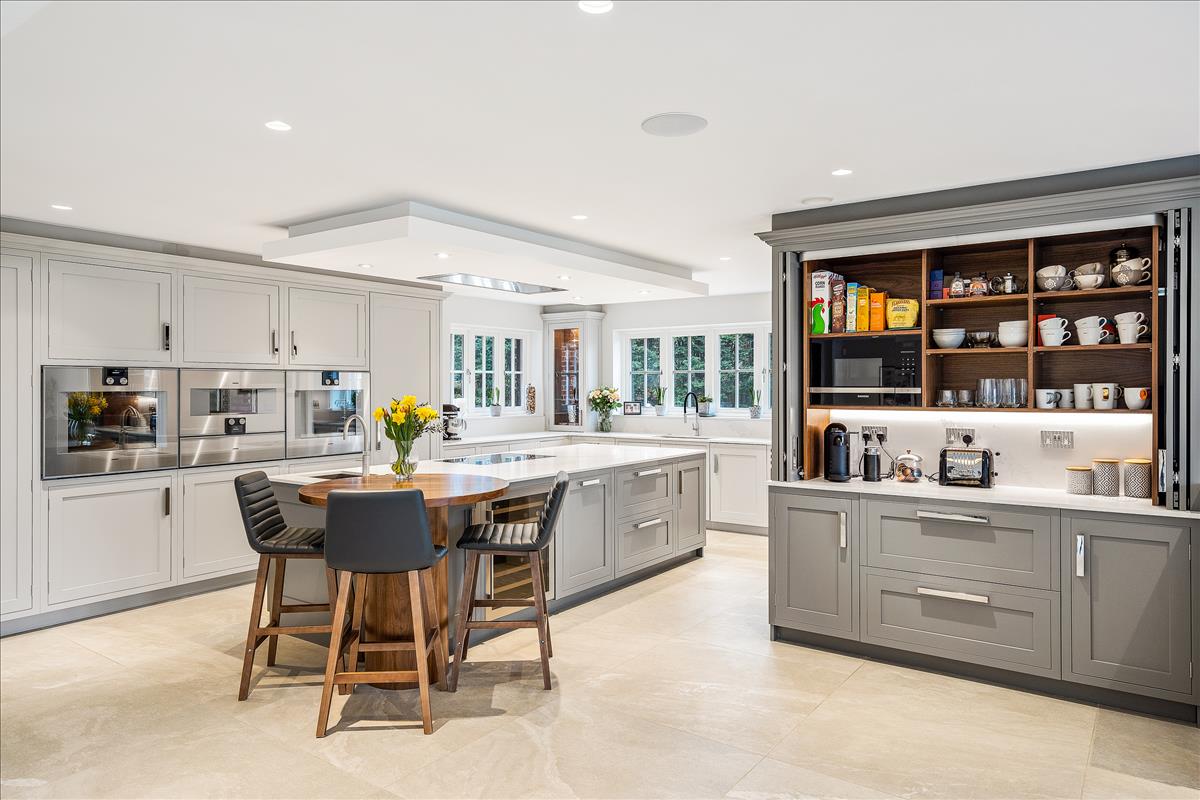 KEY SELLING POINTS
---
Every home is unique, and that is why we here at Exclusively Group Real Estate want to ensure your property looks its absolute best. Below we detail some of the standout ways we present your property to attract the right buyers.
NEW BUILD DEVELOPMENT BROCHURES
The Brochure in New Build is critical. Our brochures explain the story to sell your homes. In a cohesive manner your product is shown and clearly pushed. The location, infrastructure locally and the amenities are explained to allow your buyers to understand how the geography would work for them – we also explain the lifestyle.

We then follow with the detail; the layout, dimensions – a detailed understanding of the specification and properly discuss and explain the detail.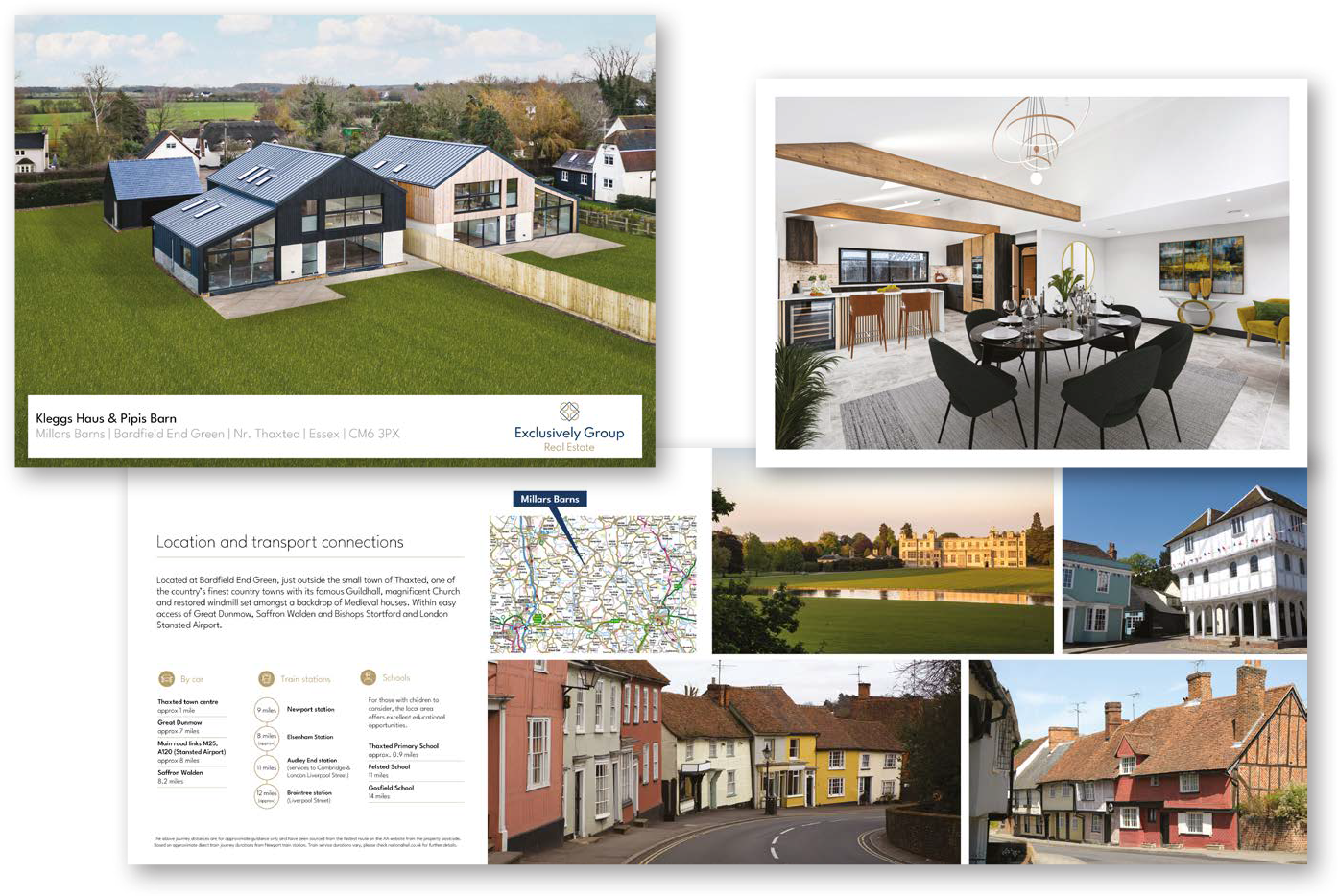 OUTSTANDING SHOW HOMES

Lifting your homes the beyond the competition. We partner with carefully selected bespoke interior design businesses who create best-in-class design and deliver outstanding costed options. Our suppliers offer both outright purchase as well as rental options to fit all marketing budgets.


This part of the process transforms everything. The images and marketing – both within the brochure as well as across social media platforms and the digital world benefit from a new level of punchy and enticing imagery that drives enquiry and footfall to your development.


This is then followed up by a transformed Customer Journey into your homes. You move away from being compared and contrasted to the competition and instead let your product set the standard.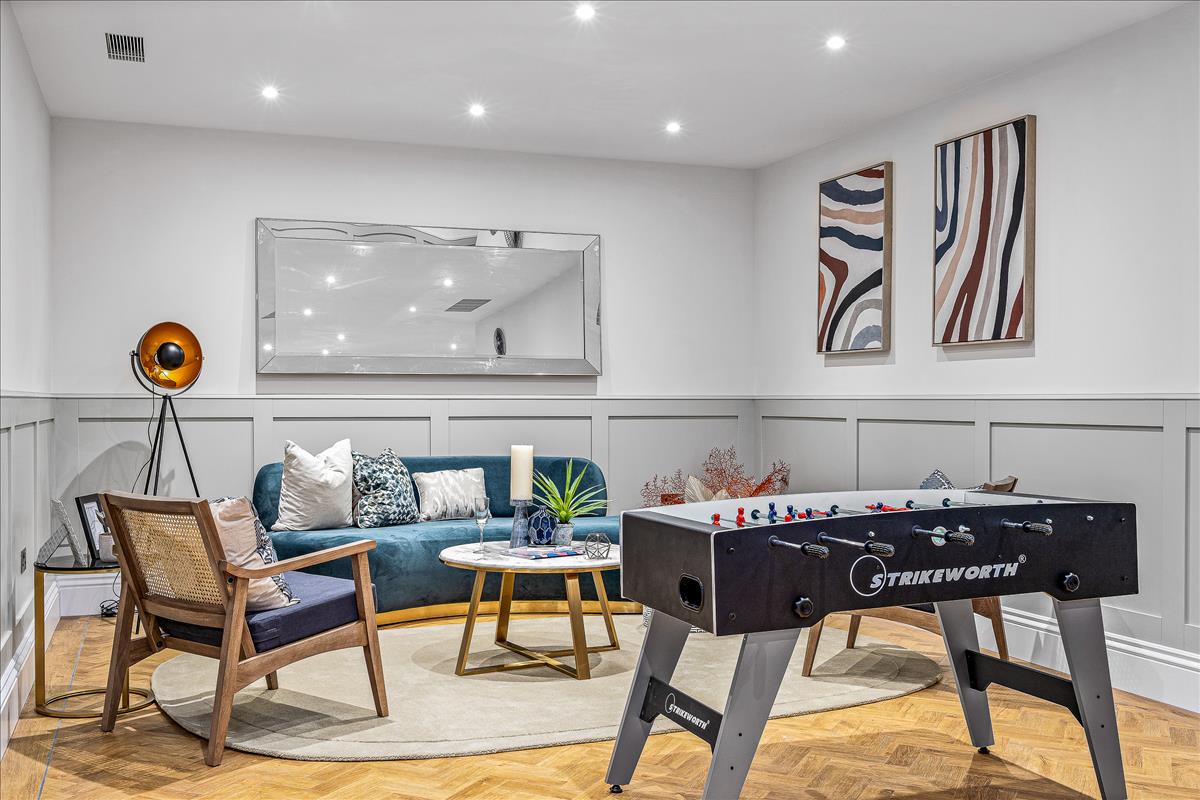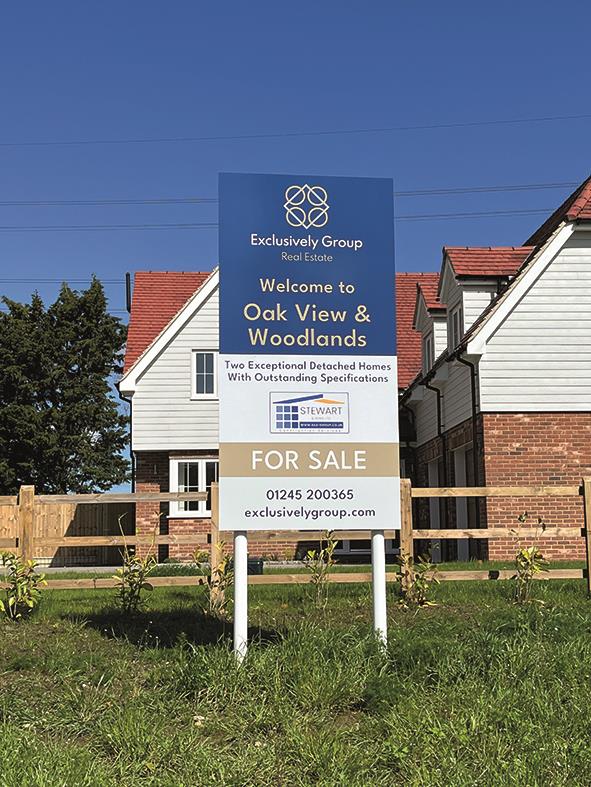 A PROMINENT AND PROFESSIONAL SIGNAGE STRATEGY
The importance of setting the tone and creating the right first impression for buyers visiting your site cannot be underestimated. A proper Development Sign lifts the professionalism and provides a different benchmark in the eyes of the public. It is vital that your development is easy to find but it is as important that there is a reassuring standard of quality associated with your scheme before buyers start their arrival.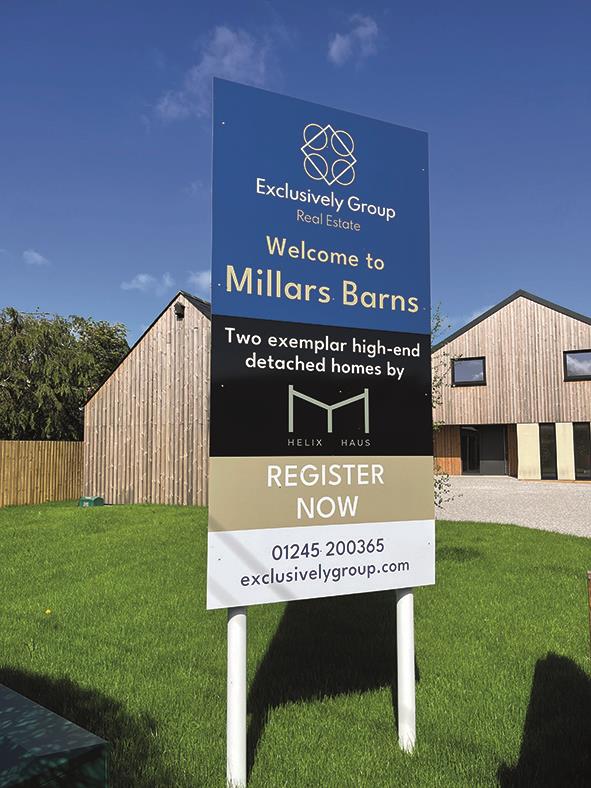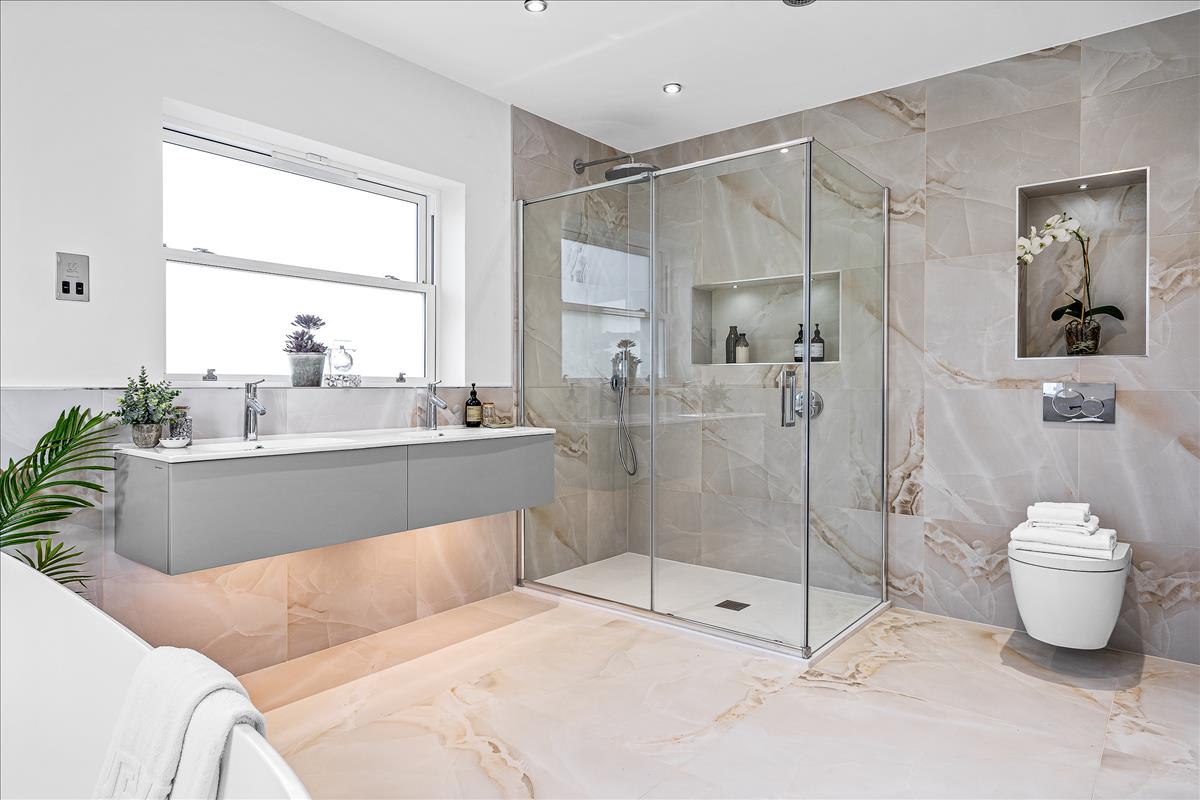 BEST IN CLASS PHOTOGRAPHY
Understanding how Trophy shots achieve viewings and interest – along with cohesive Internal and External images. All agents have to a greater or lesser degree professional photography but Exclusively Group partners with photographers that provide Magazine style quality.

Our specialist New Build approach includes full Media Presentation. In addition to outstanding still photography we produce innovative video marketing, use virtual tours and wrap in drone shots and video that all add to the high-end look and feel of our output.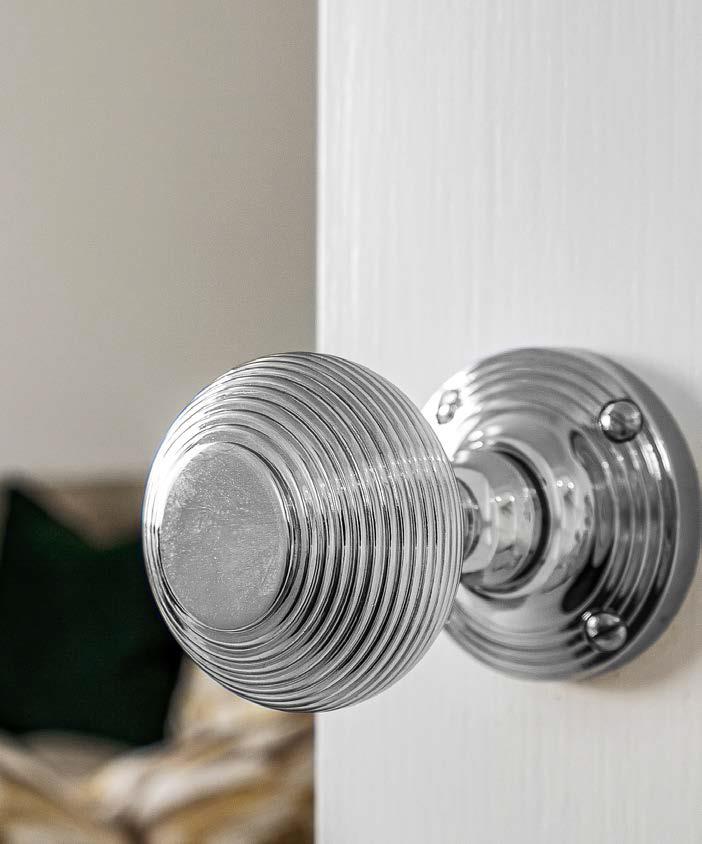 UNDERSTANDING SPECIFICATION
How this adds value. A traditional Estate Agents brochure doesn't highlight and focus on the detail variety of advantages New Build offers. This is a key feature of Exclusively Group and highlights the very selling features and key USP's you as a developer have included that make your homes appealing and simple to live with.



LAND & PLANNING
---
Exclusively Group have outstanding Land and Development opportunities and long-standing relationships that will be able to present your business with excellent opportunities for your future projects. Our expertise will be able to seek out as well as advise on schemes that are in line with your Developer brand and experience.
• Access to a wide variety of Land and Development opportunities – we have access to a diverse selection of projects

• Full Planning Consultancy assistance available.

• We deal with 'Oven-Ready' consented schemes as well as Off-Market & Option Agreements.

• We have access to the very latest software and platforms that seek out and create excellent land options and projects, putting your business ahead of your competitors.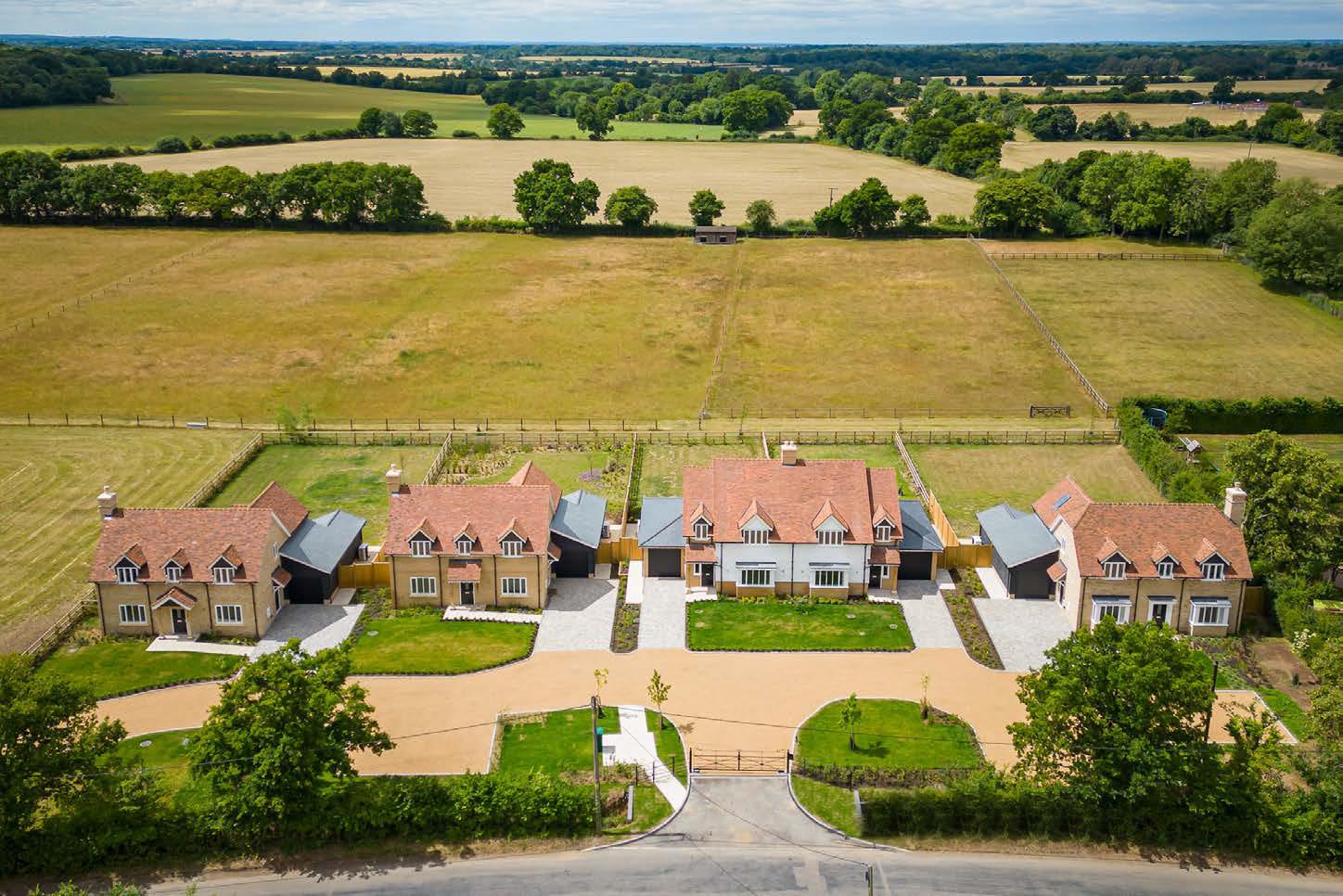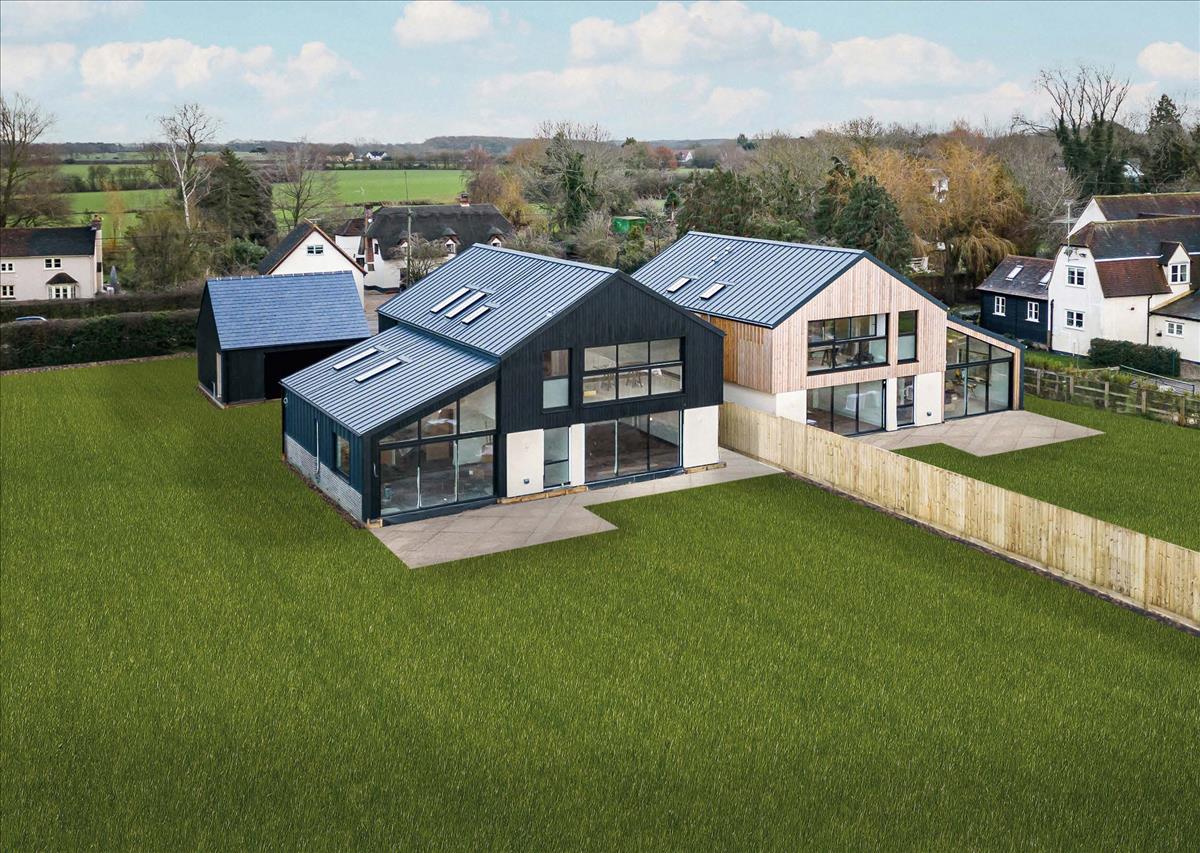 WHAT OUR CLIENTS SAY
---
At Exclusively Group Real Estate our aim is to give you an excellent service at every stage of the process. Here is what some of our clients had to say about their experience working with us.
Rochester Developments:
I chose to work with Exclusively Group because of their depth of knowledge of New Build. I spend a lot of time refining layouts and creating an appealing specification and I need to this to be reflected in how they are marketed and sold. Exclusively Group understand this and speak my language as a Housebuilder – I like how their marketing and brochures reflect this – I feel they maximise the value of our homes.
New Homes Project Management Limited:
I spend a lot of time getting Developments designed and completed to a very high standard, inside and out for my clients. I want the Sales and Marketing Agent to ensure that this comes across to the buyers. I particularly like the 'Package' approach Exclusively Group offers – punchy photos of the street scene and Show Houses that make buyers notice what the development offers. I don't like the thoughtfully designed new homes getting 'lost' and mixed up with projects that don't offer what we do. I like that I deal with new homes experts and not less experienced staff – Dave, Ed and Simon all actively work with me and have a proven track record of New Build Projects.

Helix Haus:
As an Architect and Designer I have a passion for building unique homes with an eye for detail. I want to use an Estate Agent that share the same passion within their industry. Exclusively Group team know how my Developments need to be treated. I also like how they understand the Essex/Hertfordshire market and know what will appeal to the buyers. Visual presentation and photography is very important to me and the quality of their visuals both in the brochure and across the digital stands out. The way that the team spend the time to explain the local towns and villages, along with the amenities also impress.